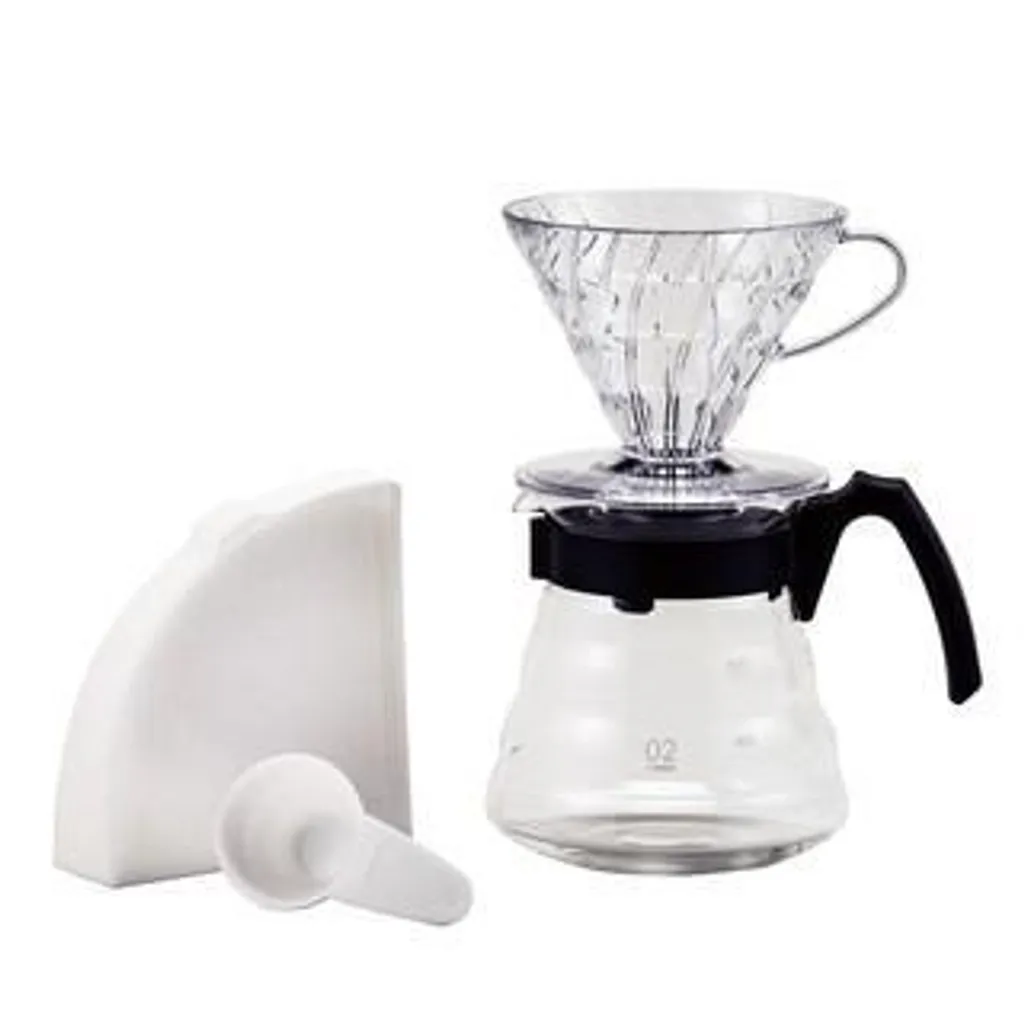 Hario V60 Size 02 Pour Over Set
Comes with:
1x Hario Transparent V60-02
1x Hario Coffee Server
40x Hario Coffee Paper Filter (unbleached)
Hario V60 Size 02 Pour Over Set is a complete set to help you get started with brewing V60 pour over.
The V60 brewing technique introduces a gentle and even way to extract your coffee ground, and introduces a preferable way to brew your specialty beans. Hario's V60 typically comes in 01, 02 and 03 sizes, and 02 is a common favorite. A single brew with 02 V60 can serve between 1 - 4 cups of coffee.
The Hario coffee server also comes with volume indication and a glass body so that you can easily visualize your brew ratio and flow rate.
Customer comments
| Author/Date | Rating | Comment |
| --- | --- | --- |